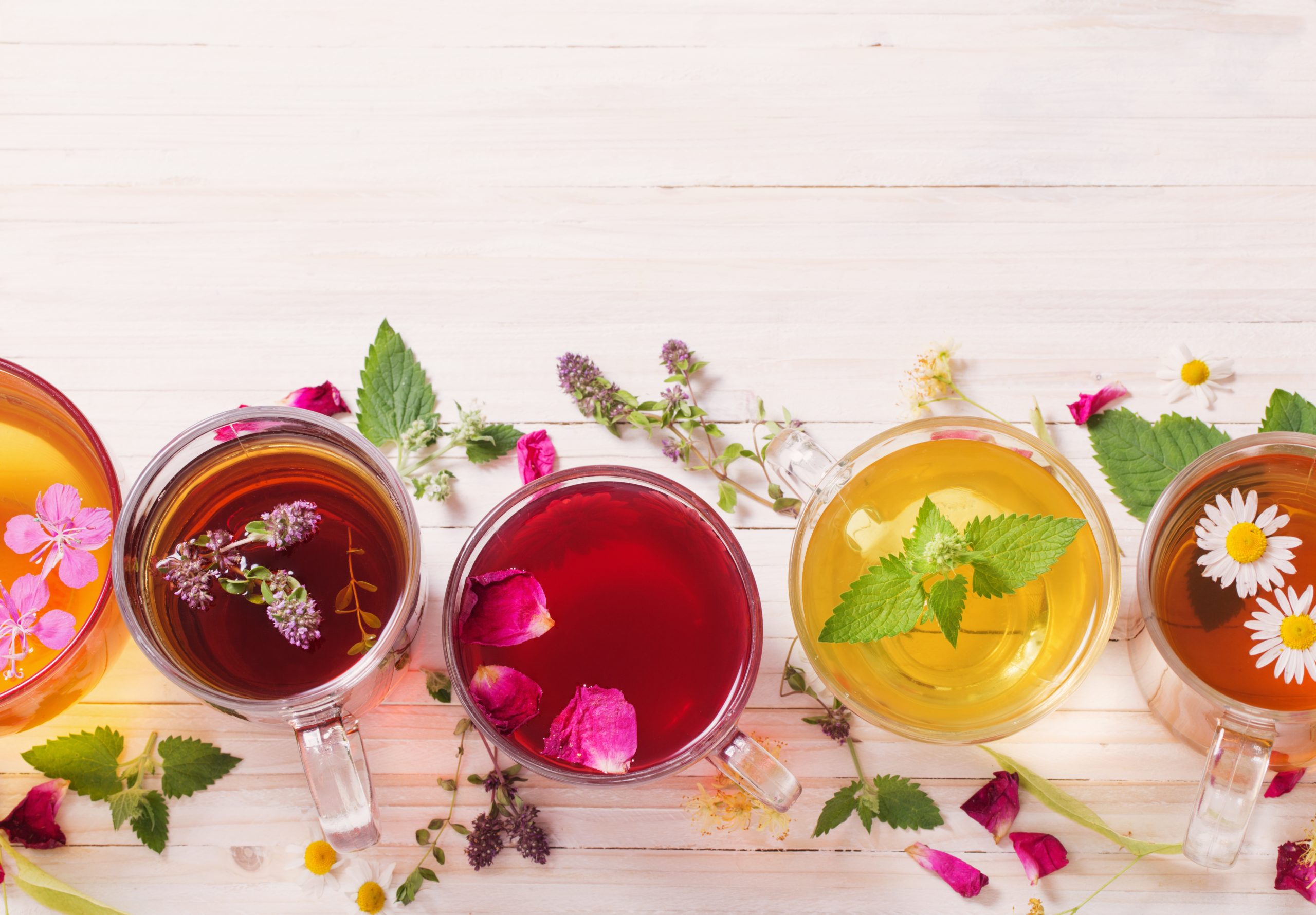 by Ratna Rawat
Ever wondered what qualities do your superheroes have in common with power-packed foods & beverages? Think for a second!
Watching your favorite superheroes perform heroic deeds must have given you an adrenaline rush. Their feats give you new motivation to do your tasks. Just like your beverages keep you sane while juggling workload! Here's a quick look at 5 super herbal teas to unleash your inner superhero! So, read on.
---
Wonder Woman & Green Tea
If we are to describe Wonder Woman using a single word, then it would be 'GALLANT'. Similarly, Green tea can be called 'Work Potion'. You must be thinking about what could be the relationship between 'Gallant' and 'Work Potion'! Well, ask a working person who engages in a battle with deadlines. Because work is what heroes do!
As you all know, Wonder Woman is said to be as strong as the earth and more powerful than Hercules himself. Looking at Green Tea, it is a storehouse of various antioxidants along with other health benefits. Let us tell you, it is an elixir for performing Herculean tasks!
Our superhero, Wonder Woman is a born tactician, a skill bestowed upon her by Goddess Athena. She is proficient in devising strategies and executing them. On the other hand, take your stress buster beverage Green Tea. It is proven that green tea helps in improving our brain's functioning.
Greek Goddess Aphrodite has conferred a heavenly charm to Wonder woman's character. Likewise, green tea heals your skin with its powerful antibacterial properties! Ahem, people keep making notes.
---
Iron Man & Chocolate Tea
Iron man is among several superheroes who are warm-hearted. Irrespective of his humorous and arrogant personality, he cares a lot about others. Equivalently, chocolate tea provides you with nutrients that are healthy for the heart. It enhances your blood circulation.
Chocolate Tea changes your brain's wave frequency. It significantly contributes to memory refinement. Not to mention, Iron man's IQ level is 270! He is one of the smartest Marvel superheroes.
Your favorite superhero Iron Man is through and through committed to his work. He will never let you down in terms of work commitment. In the same way, chocolate tea is a mood enhancer. Drinking this tea stimulates the production of happy hormones. Keeping you motivated to work!
We all know Iron Man as the creator of the Iron Man suit. He crafted it in dire circumstances. Now, take chocolate tea as an example. It is full of vitamins, minerals and antioxidants. These nutrients revamp your nervous system. Drink it for Iron!
---
Spiderman & White Tea
White tea is effective against harmful bacteria existing in teeth that cause streptococcus. Our superhero suggestion resembling this tea is Spider-Man. His charming smile has won everyone's heart. Visit a Walmart store and you will find a spider-man smile set!
There are some compounds in white tea which may protect against Osteoporosis. It helps in strengthening our bones. Similarly, Spider-man has agility as a superpower. You cannot be agile if your bones are weak, right?
Want to have a body like Spiderman? Look no further. We have got an amazing fact for you. White tea could help you lose weight! You can get Spidey's abs and athletic legs.
White Tea reduces the risk of heart diseases and may fight cancer. Superhuman enough? Just like your superhero!
---
Captain America & Matcha
Captain America has a sense of responsibility towards the world. Many of us look up to him. Matcha Tea is also dutiful towards our body organs!
Humility is the greatest virtue of Captain America. He's content with whatever he has. If you are someone who doesn't know much about Matcha tea, relax for a moment. It's quite easy to prepare.
Do you want to be as diligent as Captain America? Struggling with work, it is likely to feel demotivated. Matcha is known for amplifying concentration and cognition, akin to Captain America's character.
Finally, matcha offers a shield against serious health conditions, much like Captain America's shield.
---
Batman & Black Tea
Imagine an office meeting, what's the first beverage that comes to your mind? Yes, it's Black Tea. Now, try associating Black Tea with a superhero. Very well, we visualized it with Batman. No, not for the B's!
Black tea keeps you alert and energetic. Bruce Wayne aka Batman has all the reasons to stay alert for good. Get ready for the day with a cup of black tea and Batman energy!
Our superhero is a master detective, weapons specialist and a genius. Come to think of it, who knows you may solve a case or two while sipping a strong cuppa!
Just like the rest of the superheroes, Batman challenges evil. Do you know black tea coupled with lemon enhances the antioxidants!
---
Don't you wish your cup of tea had these superpowers? Well, they do. So, choose your favorite superhero herbal teas that are going to come to your rescue everyday! Need some more cool tea related stuff? Subscribe to us below and always stay updated for all your tea-time entertainment!